Please follow the guide below to add any email accounts created in your hosting control panel to Microsoft Outlook 2016.
Launch Outlook 2016 on your PC.

Click File > Account Settings.

Click New under the email tab.

Enter your email address you want to setup and have created in our control panel (CP).

Click Advanced Options.

Tick "Let me set up my account manually".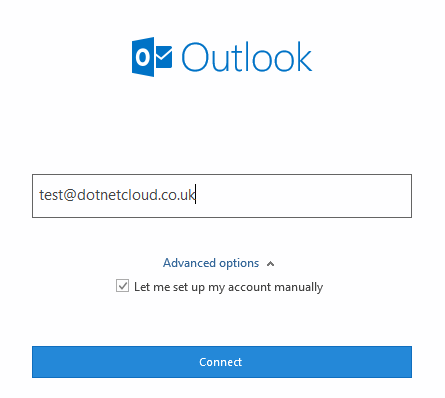 Click "IMAP" from the next selection

Enter the email addresses password you chose for it when you set it up in the CP.

Click Connect.

You may get a certificate warning at this point. Do not worry this is going to be corrected later in this setup guide.

If you do get the certificate warning then under "Do you want to continue using this server" click Yes.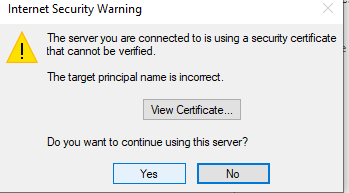 The email account should now be added so click Close on the open Account Settings tab.
We now need to change the server hostnames to stop any certificate warnings.
Click File > Account Settings > Manage Profiles.

Its important you do this next step under the Manage Profiles option otherwise the advanced server settings will not be shown.

Click Email Accounts.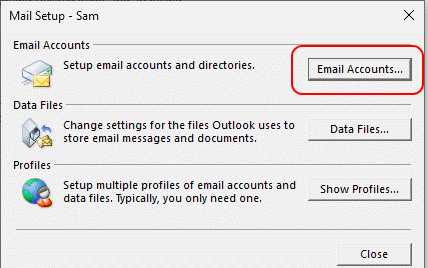 Double click the new email account in the list shown.

We can now set the correct mail settings (Outlook tries to complete it incorrectly itself).

As in the screenshot below change the Incoming Mail server and Outgoing Mail Server to the server name given to you in your new hosting account welcome email. It will be mailukx.promailserver.com where x is a number depending on which mail server you have been assigned to.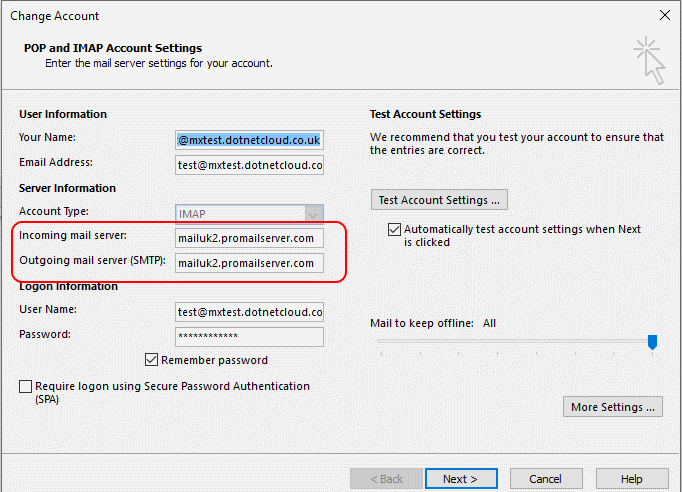 Click Next.
The tests should all pass and you can close the tabs.
Your email account is now successfully added to Outlook 2016.